Tackling Climate Change through land management and not forgetting people.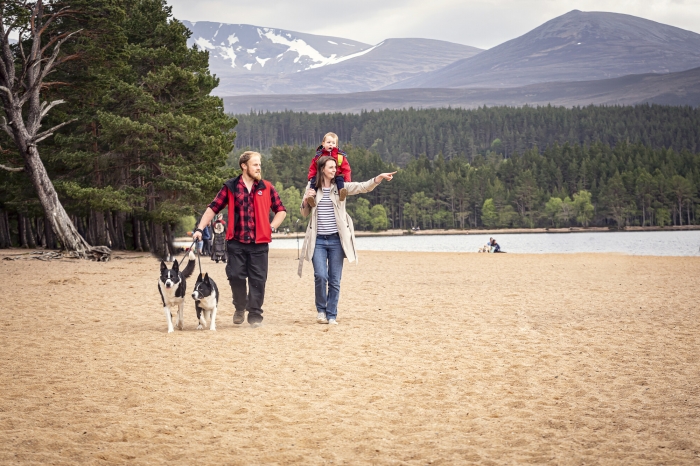 Climate Week Blog Post from board member Doug McAdam
With nearly 2000 square miles of Scotland's most iconic landscapes, habitats and species the Cairngorms National Park is a highly valued natural resource.  It is also a working landscape and home to many diverse communities.  Land management has shaped the Park and supported communities over centuries, and continues to do so today, as both an economic force and a primary shaper of the landscape and biodiversity.  Incumbent in that is a responsibility to deliver for the public as well as the private interest and so to play a central role in the collective societal endeavour to take decisive actions to mitigate climate change.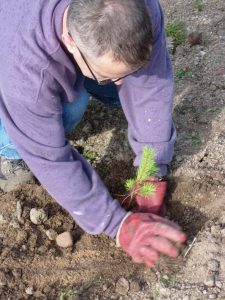 We are not starting at scratch and great progress has already been made. Since 2017 we have seen approximately 4800 ha of woodland created in the Park through the Forestry Grant scheme, including a significant amount through natural regeneration, with a number of private estates already in advanced stages of planning for more woodland creation. Against a five year target of 5000 ha this is a promising start. There are a significant number of peatland restoration projects in the pipeline, but progress has been hit by a double whammy of a lack of experienced contractors with the right equipment and then Covid-19. Looking forward the Cairngorms National Park Authority (CNPA) will be directly funded by Scottish Government to deliver restoration work from 2021, which should accelerate progress.
This is a great start but there is more to be done. We must find new ways to balance the competing needs of the environment and climate change action, with the need for ongoing economic sustainability of rural land based businesses and communities. The CNPA has a key role in helping drive this evolution and to find new ways to underpin the economics of rural land-based businesses, not least the growing promise of carbon economics and markets. The Cairngorms National Park is not in public ownership, rather it is owned and managed by a whole host of different types of people – from large estates and farms down to small individual property owners. It is this community of land owners and managers who will be the ones society rely on to deliver action and results on the ground. The role of the CNPA is to provide vision, leadership, appropriate challenge and guidance to inform, inspire and motivate this community of deliverers. Crucially the CNPA is also able to leverage significant financial investment into the Park area supporting the businesses and communities within it.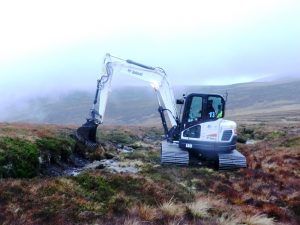 Change and evolution is never easy. Fears of economic impact, the risk to jobs and ways of life have to be properly understood and catered for. Change can also bring opportunity and I believe there are some great opportunities ahead as we look to deliver to different needs and markets, not least the developing carbon market but also realising and rewarding the value in natural capital. Change and evolution needs to be at a pace that works, both economically and socially, for those who are asked to deliver and live with that change. That means no cliff edges but instead well planned changes, blending what has worked and served well in the past with new approaches. Change can bring conflict; there are those who play the blame game, those who want change by yesterday and also those who have firmly dug the trenches for no change at all. These views are not tenable if we are to make progress and realise the opportunities of the future, progress will require open minds and compromise on all sides.  The loud siren voices in the extremes need to be screened out to allow progress in the middle ground and in this regard I am delighted that CNPA is a signatory to the new Shared Approaches concordat announced recently by NatureScot https://cairngorms.co.uk/working-together/land-management/wildlife-management/
If we want land management to deliver more for climate change we have to identify potential blockers as well as motivators. To make progress and evolve we have to be honest and upfront about the barriers to delivery and be prepared to challenge some long held foundations and structures. Voices on the ground and closest to delivery should be given weight alongside those from the academic and scientific community as we seek best ways forward. Difficult questions have to be asked and answered. For example is our decades old system of Designations still fit for purpose? Is it time to have a fundamental rethink about what we need to support land management to deliver for wider public interest going forward? Likewise we have to question some long standing approaches in land management. For example those that focus on managing land solely for a single species of fauna or flora, is such a focus still appropriate today when there is now a much wider set of shared objectives such as climate change mitigation? I believe the CNPA have an important role as a disrupter and constructive challenger, brokering difficult conversations and challenging the status quo to find new and better ways forward.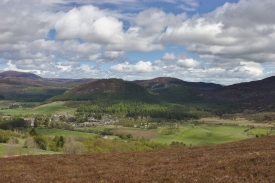 Managing at scale is also fundamentally important in delivering land management objectives, including for climate change and biodiversity.  In my view this is not just about ownership but also about collaboration, bringing estates and farmers together to deliver common objectives in a way that also takes into account the views and aspirations of local communities. There are long existing land management groups in the Park that deliver this function, such as the voluntary Deer Management Groups, and also newer collaborations which have developed such as Cairngorms Connect and the East Cairngorms Moorland Partnership. It is great to see these developing and being supported and facilitated by the CNPA. These collaborations will be essential to ensure that the land management of the future delivers for a range of outcomes, including climate change mitigation. As we look ahead to developing the next Partnership Plan for the National Park it will be vital to harness the support and input of these groups from the beginning to bind in ownership of the plan delivery.
Change is needed and evolving change is good but the harsh reality is that it has a cost. Long term it can produce a wide dividend, but if done badly it could have a real cost to businesses and people in the short term. We need economically viable land based businesses to deliver what is required and so as we move to encourage an evolution of land management that delivers for climate change and biodiversity, it is imperative that we find the right balance over the right timeframe that will deliver in a way that properly supports rural estates and farm economies and will protect people's livelihoods.