'Yes' and 'no' for housing developments in Park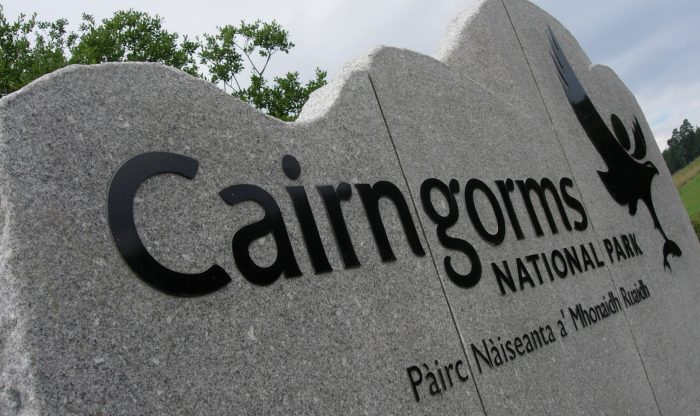 An application for 20 new houses in Nethybridge has been refused planning permission, while two applications for homes in Kingussie and Kincraig have been approved by members of the Cairngorms National Park Authority's Planning Committee.
Meeting this morning, a development of 20 properties was turned down in Nethybridge despite a recommendation for approval by planning officers, meanwhile 22 apartments in Kingussie and 40 new homes in Kincraig were given the green light.
The Nethybridge application is on a site designated for housing in the current Local Development Plan (LDP) – although not in the next Plan – which has yet to be formally adopted. The application sought permission for seven affordable homes and 13 open market properties on the site between Craigmore Road and School Road.
The development attracted several objections in relation to the loss of ancient woodland and the impacts on the natural environment but also support in terms of new affordable housing provision for the community.
Addressing Planning Committee members via video conferencing, Head of Planning & Communities at the CNPA, Gavin Miles said: "The application is on an area of native, ancient woodland and while this would be lost, it is a small area in the context of the Park, Badenoch and Strathspey and even in the context of Nethy Bridge. While these issues could persuade you to seek to refuse the application, it must be remembered that this site is allocated for housing in the currently adopted LDP, which cannot be ignored.
"Furthermore, approval of this application would make a significant contribution to the supply of affordable housing units within Nethybridge during this plan period, where no other units on an allocated site within the village have been developed."
In response, CNPA Planning Committee Convener Eleanor Mackintosh commented: "It is a difficult application for us to refuse, it's on an allocated site that will deliver affordable homes where they are required. However, knowing that this particular area will no longer be an allocated site in the next Local Development Plan – having received the Examination Report this week – makes it hard for us to approve.
"This site has a long history of objections to being developed due to its nature conservation and recreation value and while respecting the expert advice of our planners I feel that this is an application which cannot be supported."
Following much debate by members and a proposed amendment to refuse the application on the grounds of it failing to comply with policies aimed at protecting ancient woodland, the application was refused by 14 votes to two.
Also on the agenda was an application for a development of 40 new properties in a field to the north of Kincraig which includes 10 affordable homes and an application for 22 apartments – all affordable – along the road in Kingussie. Both of these applications were approved.
Eleanor Mackintosh added: "As always, I welcome the provision of affordable homes in the Cairngorms National Park that are of a good standard and in the right location. The decisions we have to make are not always straight forward and sometimes the outcome is unpopular but I hope the public feel we have made the right choices today."
To read the planning papers in full, please go to the CNPA website