Additional £300,000 funding to help with Green Recovery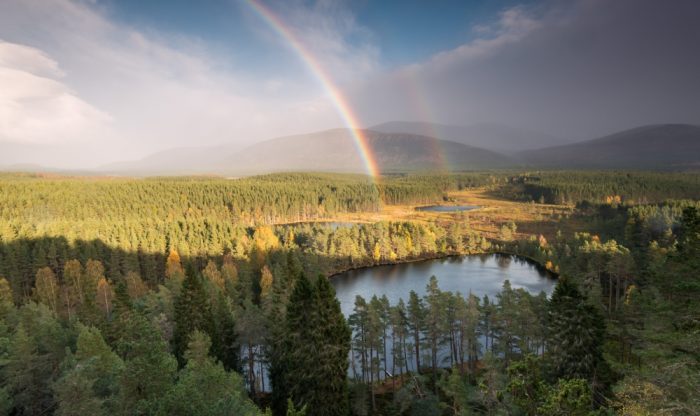 Cairngorms Green Recovery Fund – additional £300,000 funding to help local communities and businesses recover
Building upon the success of the Cairngorms Green Recovery Fund last year, the Cairngorms National Park Authority (CNPA) and the Cairngorms Trust are pleased to announce a further round of £300,000 in funding to help communities and local businesses recover in the aftermath of the COVID-19 pandemic.
The additional funding will support projects that create jobs and encourage economic growth, protect nature, address climate change and directly benefit the local communities in which they are taking place. Whilst a number of Scottish and UK funds exist to support post-COVID-19 recovery, the Cairngorms Green Recovery Fund was one of the first to be announced and has been specifically tailored to projects within the Cairngorms National Park which may not be able to access funding from national or regional schemes.
The fund is made up of £250,000 from the CNPA and a further £50,000 from the Cairngorms Trust. It has four guiding principles: to support projects that are focused on green solutions, to support the long term aims of the National Park, to support partnership working through well-being and economic growth of communities, and to support local employment. The fund will look to assist a range of project of varying sizes that can help to deliver all of the four principles and will benefit the community in the longer term.
Grant Moir, Chief Executive of the Cairngorms National Park Authority, said: "With the twin challenges of COVID-19 and the climate crisis, it's more important than ever that we come together as a National Park and support communities and local businesses to recover in the most sustainable way possible.
"From creating digital platforms for Blair Atholl and Area Tourism Association to the development of a community hub in Kingussie and tree planting along the River Truim, last year's fund made a huge different to communities across the Park. Today's announcement of a further £300,000 in funding will look to build on that legacy, keeping Cairngorms businesses and communities at the forefront of the recovery effort."
Xander McDade, Convenor of the Cairngorms National Park Authority, said: "The CNPA Board acted quickly to combat the economic and social impact of the pandemic and the Cairngorms Green Recovery Fund is designed to support local communities and businesses within the Park that have not been able to access other regional or national funding schemes, and we are delighted to announce its return with an increased funding pot.
"Earlier this month we signed off ambitious targets for the National Park to achieve net zero emissions by 2045 at the latest, and we are hoping to see applications from projects that not only create economic growth and support local communities, but that also help achieve our net zero goal as quickly as possible. It is vital that we all work together to achieve economic recovery and to protect our environment while we do so."
Roger Clegg, Chair at the Cairngorms Trust, said: "We're delighted to be involved in this further round of investment at a time when communities and businesses across the Park need it the most. The past 12 months have hit the region incredibly hard and many have struggled to access funding to keep their businesses afloat. It is our hope that – having more than doubled the value of the Cairngorms Green Recovery Fund – we will reach many of those individuals and businesses worst affected by the pandemic, helping them recover and grow, create jobs, address climate change and support the communities around them."
Groups eligible to apply for the Fund include: community bodies, registered charities, business associations and nature/climate bodies or partnerships. Individual businesses may be eligible to apply but are encouraged to do so as groups or informal partnerships of businesses working together to solve common problems or undertake joint initiatives.
The 2021 fund will operate in two rounds, opening in April and August. This is to allow maximum time for project delivery from the first round, but also give an opportunity for those not yet ready to apply to develop applications to submit in the August round. All successful projects must be completed by 31 March 2022. The first round will be open for applications on Monday 05 April and will close on Sunday 09 May.
To find out more about the Cairngorms Green Recovery Fund, including details of project criteria and who is eligible to apply, please go here.
There were 13 successful applicants to the Cairngorms Green Recovery Fund in 2020, with funding ranging from £700 to nearly £16,000. A full list of recipients can be found here.