Discover the Cairngorms During National Parks Week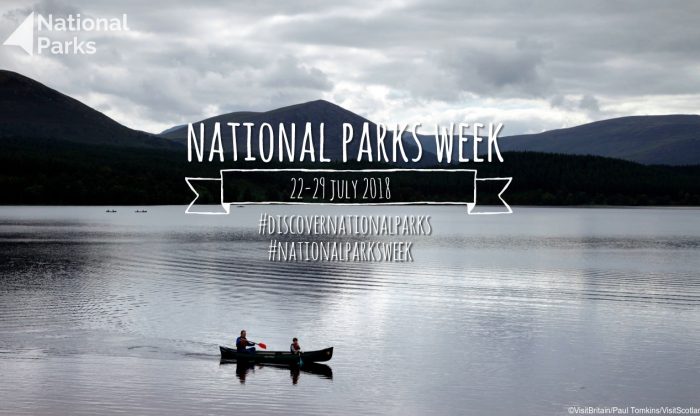 National Parks Week 2018 is all about 'discovery'. Whether it's discovering illusive wildlife, stepping out on a new walking trail or a taking part in a unique volunteering opportunity – make this the week to discover something new in the Cairngorms National Park.
National Parks Week is the annual celebration of the UK's National Parks family. It runs from the 23 -29 July and this year is encouraging everyone to get outside and experience the countless opportunities that the UK's 15 National Parks have to offer.
In the Cairngorms National Park you could take part in an organised event led by one of the ranger services operating in the Park or how about discovering more about the Park's rich cultural heritage by picking up a copy of the Gaelic Place Names leaflet or visiting an attraction such as the Highland Folk Museum at Newtonmore. For wildlife experiences some of the best places to discover what lives here is at one of the many National Nature Reserves in and close to the Park such as Muir of Dinnet, Craigellachie and Abernethy.
And maybe there are walking trails you have yet to discover and experience? Whether it's on your own or maybe with one of the Park's Health Walks groups, why not take a look at the community paths leaflets on the CNPA website for inspiration about where to go.
Volunteering is also another great way to discover the Cairngorms National Park and there are events running during National Parks Week that people can sign up to.
So what are you waiting for? Get out there and discover the Cairngorms National Park.