New Convener for the Cairngorms National Park Authority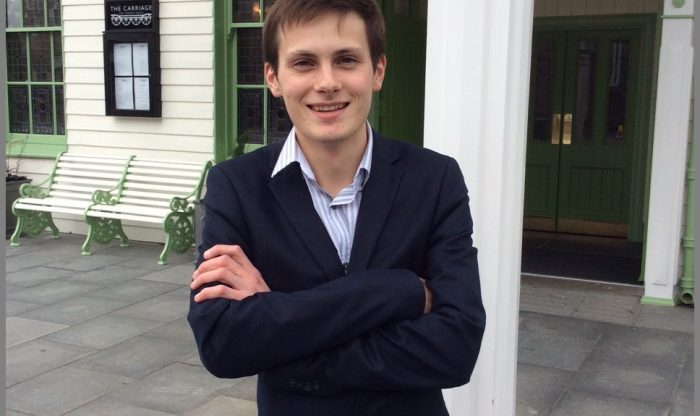 The election for Convener of the Cairngorms National Park Authority (CNPA) Board took place on Friday morning 28 September 2018 and Xander McDade was voted in as the new Convener, he replaces Peter Argyle.
Peter was elected to Convener in 2015 and is Ward Councillor for Aboyne, Upper Deeside and Donside. He previously served on the CNPA Board from March 2003 until September 2004 and was reappointed in March 2009.
Xander who is 24, is a Councillor for the Highland Ward of Perth & Kinross Council. He previously served as Environment Convener for four years on Pitlochry & Moulin Community Council, becoming the youngest ever Community Councillor in Perth & Kinross.
Outgoing Convener Peter Argyle said, "It has been both a privilege and a joy to have served as Convener of the CNPA for the last three years. I am delighted to welcome Xander as my successor, he has a wealth of knowledge gained in his previous roles and I have no doubt the organisation will greatly benefit from his passion and energy going forward"
On taking up his new position Xander McDade said, " I am overjoyed to have been elected this morning, it is a tremendous honour. I am looking forward to working with my fellow Board members and staff of the CNPA to continue to deliver the aims of National Park and ensure that it is truly a place where people and nature can thrive"
"Last week the Cairngorms National Park Authority hosted the EUROPARC conference where we celebrated the role of young people in conservation. Today the CNPA has shown it has confidence in young people to play a role in leading the future of our National Park."
Xander takes up position as Convener of the CNPA from today (October 1) for a three-year term.
Ends.