Next steps for Cairngorms Local Development Plan – have your say!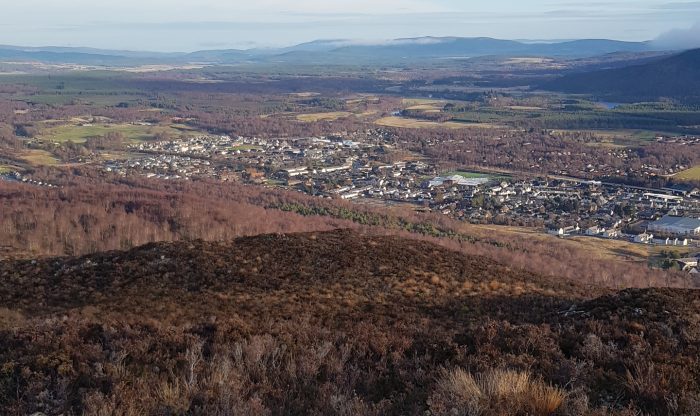 Ensuring sufficient land for housing, jobs and services while protecting the environment is a challenge anywhere – particularly in a National Park – but the Cairngorms National Park Authority (CNPA) are confident that the next Local Development Plan (LDP) for the area will do all that.
The consultation on the Proposed LDP 2020 begins tomorrow (Friday 25 January) for a period of ten weeks. With a mix of traditional and innovative ways of getting involved – from interactive story boards to fly through maps – taking part in the consultation is set to be easy for everyone.
All local authorities and National Park Authorities must prepare a LDP which directs development within an area for a five year period, setting out land allocations to deliver appropriate development in the right places and policies that will clearly help guide future decisions on planning applications.
To get to this stage in the process, the CNPA has gathered evidence since the current LDP was adopted in 2015 and has undertook a Main Issues Report consultation in 2017/18 that sought the public's views on what big issues the next Local Development Plan should address and what the options might be for tackling them.
Gavin Miles, the CNPA's Head of Planning & Communities said: "The Cairngorms National Park Authority is committed to ensuring the National Park's communities remain healthy and sustainable. That means tackling difficult issues for rural areas such as the lack of affordable housing and maintaining the jobs and other opportunities that help keep it attractive for young people. The availability of affordable housing continues to be one of the biggest issues and the LDP 2020 should help increase the opportunities to build it and support a healthy and growing working age population."
The Cairngorms National Park is the largest National Park in the UK and a significant tourist destination attracting 1.8 million visitors each year. As well as being home to 18,000 residents, the Park is a haven for rare wildlife and its landscapes and habitats are of national and international importance. As well as allocating sufficient land for development to support vibrant communities, the next LDP has to ensure that any new development conserves and enhances the Park's special qualities to maintain it as an attractive place to live, work and visit.
CNPA Convener Xander McDade commented: "We firmly believe that the Proposed LDP for 2020-2025 can deliver for housing, businesses and for recreation and enjoyment as well as the protection and enhancement of the Park's special qualities. I would encourage everyone to take a look at the Plan and share your views with us."
You can view all the documents concerning the Proposed LDP 2020 online here, at the CNPA's offices in Grantown-on-Spey or Ballater, or any library or council office within the Cairngorms National Park. You can also comment online or complete a response form and email it to [email protected] or post it back the CNPA at FREEPOST NAT 21454, Grantown-on-Spey, PH26 3BR. All comments must be received by 5pm on Friday 5 April.
There is also drop in events taking place in communities (from 3pm-7pm) throughout the National Park:
Braemar Village Hall – 7th February
Tomintoul Richmond Hall – 11th February
Eleven41 Gallery, Kingussie – 12th February
The Hub, Aviemore, 18th February
Ballater Station, VIC/Library – 19th February
Blair Atholl Village Hall – 21st February
CNPA Office, Grantown-on-Spey – 25th February
Following the consultation period, all responses will be collated and assessed before the Proposed LDP and all the consultation responses are sent to Scottish Ministers and subject to an Examination by an independent Planning Reporter.
You can keep up to date with the consultation online and via the CNPA's social media channels via @cairngormsnews.