Planning approvals at Cairngorm Mountain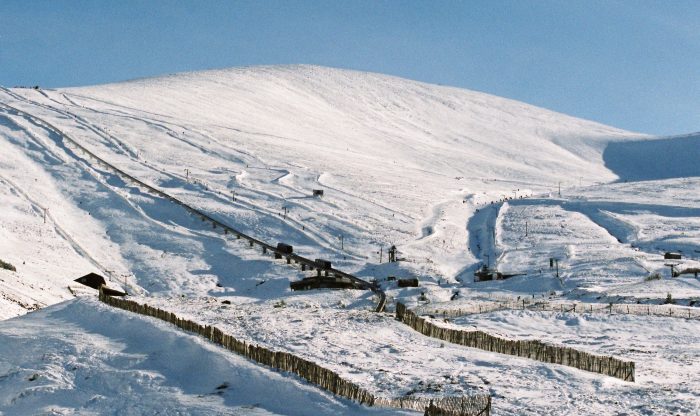 Car park charging is set to go ahead at Cairngorm Mountain after planning permission was granted today (12th June) for automatic barriers – and in a separate application from the operators of the ski centre – two new tube slides were approved.
An existing tube slide at the Coire Cas carpark has proved popular with visitors and now two more will be added having gained temporary planning permission from the Planning Committee of the Cairngorms National Park Authority.
The planning permission, which runs until November 2021, is for one 30m beginners slide and a longer 52m slide and associated infrastructure.
The erection of two permanent, solar powered car park barriers on the entrance and exit of the Upper Coire Cas car park on Cairngorm Mountain will result in users having to pay to park between April and October.
Addressing Planning Committee members online, CNPA Graduate Planner Robbie Calvert said: "These are both low impact developments with the barriers being minimalist in design and scale and in the context of the main carpark, existing signage and wider ski infrastructure. The visual impact of the tube slides is also considered minimal and the development is of a temporary nature. I consider both applications meet with the relevant policies and recommend both for approval."
Convener of the CNPA Planning Committee, Eleanor Mackintosh said: "Supporting economic growth is extremely important at this time, so long as there are no negative landscape or environmental impacts – and in the scheme of things – these applications are minor. The lack of a masterplan for Cairngorm Mountain, while frustrating, is not grounds to refuse these developments."
A retrospective planning application for the upgrading of an existing track on the Clova Estate in Glen Clova was also approved today. An application for the 450m track was required as part of an enforcement notice issued previously by the CNPA, with the section of track upslope of this particular application being subject to an enforcement notice requiring its removal.
To read the planning papers in full please go here.