Two Cairngorms Projects Shortlisted for Nature Award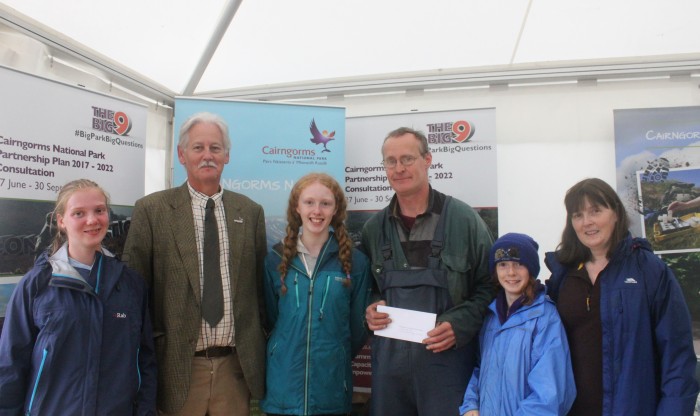 It's no secret that the Cairngorms National Park is a special place for nature – and now two Park projects have been shortlisted in the RSPB's Nature of Scotland Awards.
Entered by the Cairngorms National Park Authority in the Food & Farming category, Ruthven Farm is proving that you can integrate biodiversity improvements into the regular workings of the farm. Ruthven Farm, near Tomintoul, is described as an excellent example of how to farm productively and benefit wildlife. From species rich meadows buzzing with insect life to native woodlands planted strategically to provide habitat connectivity, farmer Jim Simmons was a worthy winner of the 2016 Cairngorms Nature Farm Award for his outstanding contribution to biodiversity and habitat management.
Also shortlisted is the Cairngorms National Park Junior Ranger Project – in the Youth Education category – with the initiative being an ideal tool to foster strong and lasting bonds between local communities and their protected areas. Operating in the Park since 2008, the project has an innovative and collaborative approach to deal with the enormous size and difficult logistics of the Cairngorms National Park. Participants in the project are recruited through the secondary schools within or associated with the Park and the programme is delivered by the ranger services that operate within the schools catchment area.
Andy Ford, Cairngorms Nature Manager said: "We are delighted to have not one but two projects shortlisted in the prestigious Nature of Scotland Awards. With so much excellent work going on in the Cairngorms National Park to help nature is was difficult to decide what should be entered."
For more information on the Nature of Scotland Awards go to the RSPB website. Winners will be announced at a ceremony in Edinburgh on 23rd November.