Economic Action Plan 2019-2022
THIS CONSULTATION HAS NOW CLOSED
Consultation Period: 26 June 2019 - 20 September 2019
READ THE CONSULTATION RESPONSES, WHICH WERE PRESENTED TO THE CNPA BOARD IN DECEMBER.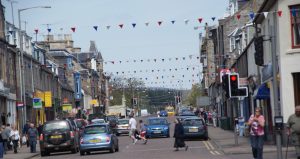 The purpose of the Action Plan is to identify the priority actions and ensure that the National Park has a sustainable economy that supports thriving businesses and communities. The Action Plan will ensure that all relevant organisations in the Park – in the public, private and third sectors – work together to deliver the economic strategy which is set out in the Cairngorms National Park Partnership Plan 2017-2022.
Read more about the proposed Action Plan here
How can you take part?
Read the proposed Action Plan (PDF | 9MB)
Please give us our views by answering the following three questions:

Are there other significant economic trends, challenges, opportunities or data sources that we should be taking into account in developing this Action Plan?
Do you support these Actions to deliver the economic strategy as set out in the National Park Partnership Plan? 
Are these delivery and monitoring arrangements appropriate for the Economic Action Plan?

Download the interactive response form (PDF | 141KB), add your responses and email to:

[email protected]

or;

Download the printable response form (PDF | 104KB), add your responses and post to:
Cairngorms National Park Authority
FREEPOST NAT 21454
Grantown-on-Spey PH26 3BR