It's time to celebrate our volunteers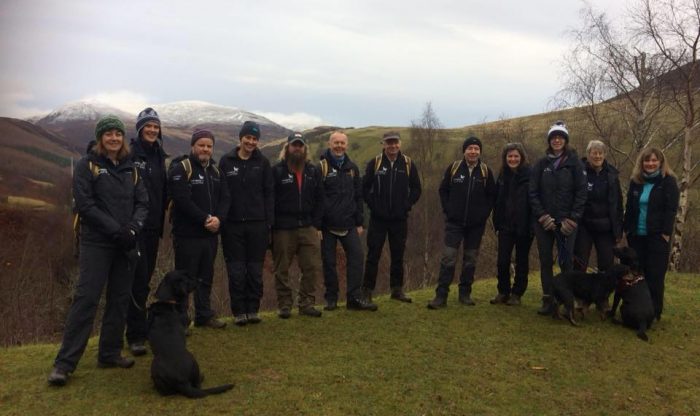 Every week there are people from all over Scotland who give up their time to help care for the landscape, habitats and wildlife that makes the Cairngorms National Park such a special place. For example Volunteer Rangers have contributed nearly 2,900 hours of work supporting ranger services and organisations with their work for nature, wildlife and visitors since 2016 and this week we celebrate the amazing contribution they and all volunteers across the Cairngorms National Park make.
Click here to see our Volunteer Cairngorms Infographic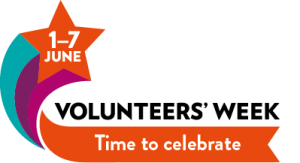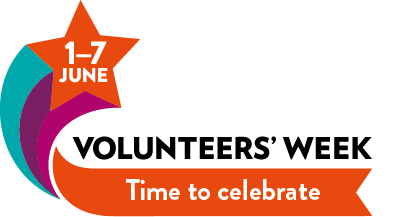 This week is Volunteers Week Scotland (1 – 7 June) which is our chance to say a huge thank you for the fantastic contribution that all our volunteers and volunteer rangers make across the Cairngorms National Park on a weekly basis. Since the launch of Volunteer Cairngorms, we have raised the profile of 100s of volunteering opportunities with groups and organisations across the National Park, for people who want to give back a little to the places they love. The programme has also recruited and trained 14 Volunteer Rangers, who directly support the valuable work that local ranger services carry out on a daily basis.
This week there will be hundreds of celebrations taking place across the country, saying thank you to our volunteers and recognising their invaluable and diverse contribution to Scotland. Watch as four of our volunteer rangers talk about why they love to volunteer and why they think you should get involved too;
Would you like to get involved in volunteering in the Cairngorms National Park?
There are so many opportunities for you to get involved and contribute to the environment, nature and wildlife here in the Park, there is something to suit every interest and skill, no matter if you have a few minutes or days to spare. Here are just a few examples;
Do you cycle?
Sustrans is looking for volunteers who use the National Cycle Network to help us record butterflies and bumblebees that make their homes along these routes. Recording this information is vital to the future health of the UK's pollinators and your sightings will contribute to national data which will allow us to better monitor wildlife along these routes.
Find out how the surveys work here and how to get involved.
Like a good walk?
There are two ways you could volunteer and give something back while out on a walk.
1. Download the iRecord app and help with collecting biological and species data.
Recording wildlife you see when you are out and about across the Park, or anywhere in the world, helps us to identify where species exist, estimate population sizes, track changes in distribution of individual species, help inform decisions being made on conservation projects, predict future habitat requirements and so much more – and it only takes a minute!
Find out how iRecord works here and how to download it onto your smartphone today
2. Contribute to the Scenic Photo Posts project
The Cairngorms scenic photo posts project is a pioneering citizen science initiative to gather information about our landscapes as they change from day to day and year to year. It is as simple as picking a walk in the Park where there is a photo post, popping your camera or mobile phone onto it, snapping a picture and uploading it to our photo posts website.
Find out more about the Photo Posts project, the walks and how to upload your photos here
Spend half a day or a whole day volunteering with a Ranger 
There are many opportunities for you to volunteer alongside a ranger here in the National Park on a variety of tasks such as habitat restoration, path maintenance, wildlife monitoring and so much more. Want to find out more? You can visit our online volunteering portal and see some of the latest opportunities, sign up to the Volunteer Cairngorms mailing list to receive regular updates about new volunteering sessions or if you can't see opportunities close to you, you can contact Ranger Services directly to discuss opportunities.
Adopt a path
Do you love a particular route? Could you help care for it for future generations? The Mountains and the People and the Outdoor Access Trust for Scotland have set up the Adopt a Path initiative to allow people passionate about Scotland's mountains to become custodians of some of our most iconic hill paths, covering fragile upland landscapes by reporting on erosion damage, potential path issues and allowing maintenance to tasks to be targeted to best effect.
If this sounds like you then please visit the Adopt a Path website and become a custodian today!