The role of the Park Authority Board is to agree long term objectives for the National Park through the National Park Partnership Plan and to set the priorities of work for the Park Authority.
Helping to shape Scotland's National Parks
The board members of the Cairngorms National Park Authority (CNPA) have a key role in ensuring that both the natural environment and the local communities in our Park are cared for and sustained for current and future generations to enjoy.
Have you wondered what attracts people to be part of the Park Authority Board or what it takes to be a board member? In this video four CNPA board members; Rebecca Badger, Brian Wood, Eleanor Mackintosh and Gregor Hutcheon talk about why they wanted to be part of the CNPA board, what it means to be a board member and why you should get involved.
19 Members make up the Cairngorms National Park Authority (CNPA) Board:
7 members appointed by Scottish Ministers (currently 1 vacant post)
5 members are elected locally
7 members are nominated by the 5 councils in the Cairngorms National Park: Highland (2), Aberdeenshire (2), Moray (1), Angus (1), Perth & Kinross (1)
The members normally serve between 18 months and 4 years and are currently paid a day rate of £213.69 per day for 3 days per month. All Board members serve on the CNPA Planning Committee.
Do you have any other questions?
---
Bòrd Stiùiridh Ùghdarras na Pàirce
Is e dleastanas Ùghdarras na Pàirce ach aonta a ruighinn air amasan na Pàirce Nàiseanta thar an fhad-ùine tro Phlana Com-pàirteachail na Pàirce Nàiseanta agus cuideachd air na prìomhachasan airson obair an Ùghdarrais. Tha buill a' bhùird-stiùiridh le dleastanasan cudromach aca a thaobh riochdachadh na Pàirce Nàiseanta 's an Ùghdarrais is iad nan tosgairean às leth na Pàirce. Tha 19 buill air bòrd-stiùiridh Ùghdarras Pàirc Nàiseanta a' Mhonaidh Ruaidh (CNPA):
7 buill air am fastadh le Ministearan na h-Alba
5 buill air an taghadh bhon sgìre
7 buill air an cur air adhart bho na còig ùghdarrasan ionadail sa Phàirc: Comhairle na Gàidhealtachd (2), Comhairle Siorrachd Obar Dheathain (2), Comhairle Mhoireibh (1), Comhairle Aonghais (1), Comhairle Pheairt is Cheann Rois (1)
Tha buill, san àbhaist, air a' bhòrd bho 18 mìosan gu 4 bliadhna is a' faighinn £213.69 san là 'son trì là sa mhìos. Tha na buill uile a' frithealadh Comataidh Planaidh an CNPA.
A bheil ceistean sam bith agaibh?
---
Area for current Board Members Enter the Secured Board Members Forum
Who are the CNPA Board?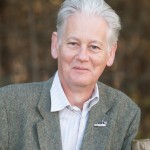 Peter Argyle is Convener of the Cairngorms National Park Authority board. He has been a Councillor since May 1999 and is Ward Councillor for Aboyne, Upper Deeside and Donside.  He previously served on the CNPA Board from March 2003 until September 2004 and was reappointed in March 2009. He became Convener of the Board in September 2015. He is a Director of Mid Deeside Limited. Nominated by Aberdeenshire Council and approved by the Minister.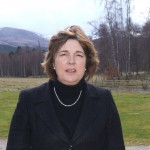 Cllr Geva Blackett was elected for Ward 5. She is the only Aberdeenshire councillor who actually lives in the Park and is serving her second term representing the 800sq mile Aboyne, Upper Deeside and Donside Ward. Geva is passionate about the wildlife & countryside that provide the economic, cultural and social backdrop to the lives of those who live and work in the Park.
---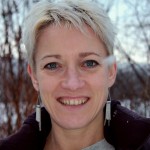 Rebecca Badger lives in Carr-Bridge with her family and is passionate about protecting, enhancing and enjoying the natural environment of the National Park. Becky works part time for the Scottish Environment Protection Agency (SEPA) and is involved in SEPA's work to help businesses realise the benefits from positive environmental behaviour. Becky has an undergraduate degree in Ecological Science, an MSc in Agricultural Economics, and a PhD in Agricultural and Environmental Economics; she studied at Edinburgh, Newcastle and Aberdeen Universities. Becky has previously worked for RSPB Scotland and for the Scottish Parliament Information Centre. Directly elected to Ward 3.
---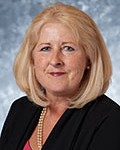 Carolyn Caddick grew up in Aviemore, taught skiing on Cairngorm, and remains a keen skier and hillwalker.  Commissioned from Sandhurst, she served in a variety of leadership positions before retiring as a Major in 1999.  She then worked in a senior HR role for a US company.  Elected to the Highland Council in 2011 for Inverness South Ward, she is on the Finance & Resources Committee, Vice Chair of South Planning and Pensions Committee. Carolyn is also the Honorary Colonel of 1st Battalion the Highlanders, Army Cadet Force. She has a BA in Economic Geography, an MEd and an MSc in Management. Nominated by Highland Council and approved by the Minister.
---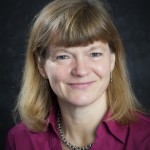 Angela Douglas is a Chartered Forester with over 25 years professional forestry and environment skills, knowledge and experience. She has benefited from working across each of the private, public and charity sectors, often in partnership. Angela is skilled at working constructively with others across operational, policy, relationship development, fundraising, communication and engagement work. She established her own independent forestry and environmental business 'A Douglas Consultancy' in 2010, having previously been Scotland Director for the Woodland Trust for 12 years and managing a very varied 21,000 acre estate. Angela is Convener of the CNPA Finance & Delivery Committee. Ministerial appointment.
---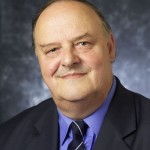 David Fallows. Directly elected to represent Ward 1, David is Convener of the CNPA Audit and Risk Committee and the Park Authority nominee to Cairngorms Community Broadband. David is Chairman of the Society of Badenoch and Strathspey Artists and a professional artist. His principal interest within the National Park is the delivery of housing that can be afforded and is in the right place, both to rent or purchase, and better paid jobs, for young people who might otherwise have to leave the area. David is also a member of the John Muir Trust and has a keen interest in the conservation of wild landscape.
---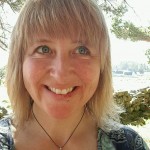 Pippa Hadley (Highland Councillor) elected to Badenoch and Strathspey ward in May 2017.  She has worked in a variety of roles, developing her communication skills and gaining experience throughout a number of industries.  Having been raised, then also raising her daughter single-handedly in the area, she has a strong sense of local identity, a love of nature and outdoors, plus a passion to promote a National Park that can accommodate and support our next generation. She has an interest in community empowerment as a way of increasing our sense of ownership in creating and developing our unique environment. Nominated by Highland Council and approved by the Minister.
---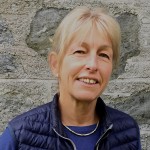 Janet Hunter has lived and worked in Strathardle for 16 years and has extensive knowledge of the unique nature of the Cairngorms as a skier and mountaineer. She has a degree in Geography and has an MSc in rural resources planning from Aberdeen University and background in economic development. She is involved in encouraging entrepreneurial growth within small rural communities in areas such as renewables, food and outdoor activities. She has developed communication strategies for a range of organisations and businesses. Janet also has extensive knowledge of the ski industry both in Scotland and abroad and speaks several languages.  Ministerial appointment.
---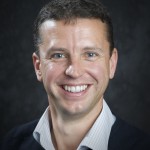 Gregor Hutcheon, a resident of Strathdon on the eastern fringes of the National Park, brings nearly 20 years of experience of the environmental, heritage and voluntary sectors. A graduate of Aberdeen University, he has recently returned to Aberdeenshire after a varied career championing the countryside and wider environment and its role in underpinning our quality of life. This included stints with the Campaign to Protect Rural England (CPRE) and the National Trust. He brings knowledge of rural business development, planning and land use. Ministerial appointment.
---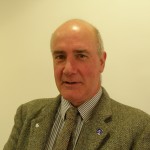 John Latham (Aberdeenshire Council), represents the Huntly, Strathbogie and Howe of Alford Ward. He was born in Aberdeen and brought up on Deeside. He served as a countryside ranger for 27 years. Latterly he was the senior ranger with Aberdeenshire Council, covering the Aberdeenshire part of the National Park. He worked closely with the Cairngorms Partnership and subsequently with the Cairngorms National Park Authority. He brings practical and professional experience in visitor management, conservation and ecology to the National Park Authority.  Nominated by Aberdeenshire Council and approved by the Minister.
---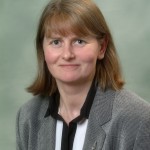 Eleanor Mackintosh was elected for Ward 4 and is Convener of the Planning Committee. She was born and brought up in Glenlivet and continues to live there. Eleanor and husband ran a family farm on Glenlivet Estate which has now been taken over by their son. She spent 25 years working with the Clydesdale Bank latterly as a Financial Advisor. She serves on various community groups including the Tomintoul and Glenlivet Heritage Lottery Landscape Project Board.  Directly elected to represent Ward 4.
---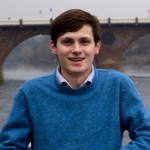 Xander McDade, 23, was elected to serve as a Councillor for the Highland Ward of Perth & Kinross Council – a vast area taking in 43% of the Councils' land mass and covering some of the Southern Cairngorm National Park.  He previously served as Environment Convener for four years on Pitlochry & Moulin Community Council, becoming the youngest ever Community Councillor in Perth & Kinross. From a young age he has had a strong interest in the conservation of our natural and built environment, winning a Spirit of Youth Award for his work with other pupils and local environmental groups during his time at Pitlochry High School. He also has a keen interest in education policy, having held the post of Student Representative Council Chair and Student Board Member at Perth College UHI – during a period of significant change in the college sector. Xander currently manages the Scottish Deli in Pitlochry, and is also a member of the local Highland Games Committee." Nominated by Perth & Kinross Council and approved by the Minister.
---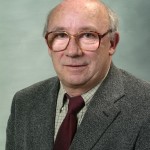 William McKenna was elected for Ward 2. He worked locally in the skiing business for over 20 years and was a part-time ranger on the Rothiemurchus Estate. He is currently involved with Aviemore Community Company and CRAGG (Cairngorms Rothiemurchus and Glenmore Group) as a member of the community association. Directly elected to represent Ward 2.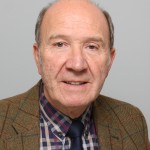 Ian McLaren (Angus Council) represents Forfar and District and has been a councillor since 2012.  He owns a successful business in Forfar and has done so for forty years.  He is a member of Pride in Place Officers Group within Angus working with community groups on a variety of environmental issues.  He has experience as a member of Planning, Flood Prevention and Climate Change Committees and was a member Montrose Basin Management Group. Ian has a genuine interest in outdoor pursuits and is a member of the Scottish Wildlife Trust.  He also has extensive local knowledge of the beautiful Angus Glens. Nominated by Angus Council and approved by the Minister.
---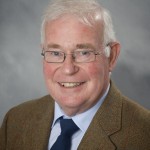 Gordon Riddler is a resident of Ballater, a graduate in Geology, Business Administration and a Chartered Engineer. His international career spans both the private and public sectors. He held senior management posts at the Natural Environment Research Council, participating in technology research and development and geodiversity projects. As Director of the Mineral Industry Research Organisation and Visiting Professor at the University of Leeds he engaged in collaborative industry projects concerning environmental compliance, practice and information systems. He has been active fundraising in the voluntary sector for many years. Gordon is Deputy Convener of the CNPA Planning Committee. Ministerial appointment.
---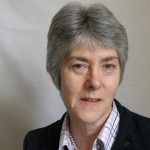 Judith Webb has an ecology, environmental management and forestry background including working as a farm conservation adviser and now lectures part-time at UHI's Scottish School of Forestry. Judith has worked across the UK, and brings a wide range of board experience from previous roles, including as a Forestry Commissioner and as Deputy Chair of the Joint Nature Conservation Committee. She has chaired a number of advisory groups including Woodland Biodiversity, Wood-Pasture and Parkland, deer management best practice and DMQ, also the National Tree Safety Group. In 2011 Judith was awarded an MBE for her services to conservation. Judith also Chairs the Forestry Commission Scotland Community Asset Transfer Scheme Evaluation Panel. Ministerial appointment.
---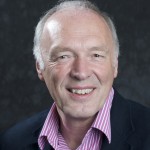 Brian Wood is Deputy Convener of the Cairngorms National Park Authority board. He retired following a 38-year career in secondary education. Brian initially taught physics at George Heriot's School, Edinburgh and Mackie Academy, Stonehaven. He was then appointed Rector of Mearns Academy, Laurencekirk and for 16 years was Rector of Hazlehead Academy, Aberdeen. For the past 30 years, Brian has been a Justice of the Peace and honorary Sheriff for Grampian, Highland and Islands regularly presiding in the JP courts in Stonehaven and Aberdeen. Brian is heavily involved in two major restoration projects in Braemar, namely Braemar Castle and the A listed St Margaret's Church building. Brian brings expert knowledge in education and business management. Ministerial appointment.